Portfolio.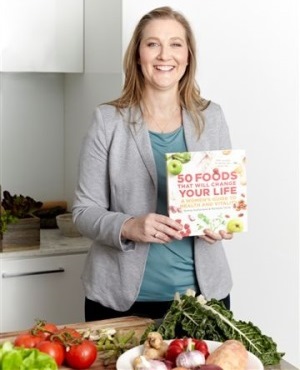 Food, Cooking and Health are three main passions of mine with 20 years experience as a corporate home economist.
Currently working with David Jones in Melbourne Australia as a Food Product Developer for Food at David Jones Private Label in Fresh category for the past 3 years.
Previously working with BSH (Bosch Siemens Home Appliances) in Melbourne Australia as a cooking instructor for ovens, stove tops and white goods. I also was working at Epworth Freemasons Private and Maternity Hospital in East Melbourne Australia as a cook. The year prior my weekends were spent cooking lunch and dinner for 65 elders and high care patients in a residential aged care facility. I have worked at McCormick Australia in Melbourne for 5.5 years as a Culinary Home Economist developing flavour profiles and products for supermarkets. I was also responsible for recipe development for the McCormick website and have participated in the creation of the global McCormick Flavour Forecast reports and have recently worked on the resources for the HEIA/McCormick Year 9&10 Schools Flavour Forecast Recipe Challenge. For 6.5 years I worked at Breville Australia in Sydney Australia, Managing the Test Kitchen and responsible for kitchen appliance product development including instruction book writing, recipe development and product demonstrations. For 7 years I was a freelance Home Economist working in various culinary positions amongst the best in Australia and Sydney's food media industry scene from recipe development and food writing to food assisting and food styling to conducting cooking classes and catering for television and magazines. I was also the journalist cook at the Sydney Olympics.
I invite you to connect with me onLinkedin, Facebook and Instagram.
Get in contact email me : michellethrift@hotmail.com
---
Publication works
Home Economist
FOOD CONSULTING (VARIOUS)
Aug 2017 – Current
Sep 2016 – Aug 2017
Dec 2014 – May 2016

2011-Nov 2014

2004-2011
1995- 2004
2000- 2003
1998-99

1998- 99
Food Product Developer David Jones Ltd (Full-Time), Melbourne, Australia
Cooking Instructor BSH Home Appliances (Freelance), Melbourne, Australia
Culinary Home Economist (Part-Time) McCormick&Co, Clayton South, Melbourne, VIC
Senior Home Economist (Full-Time) McCormick&Co, Clayton South Melbourne, VIC
Test Kitchen Manager (Full-Time) Breville Pty Ltd, Botany, NSW
Home Economist (Casual/Freelance) The Food Factotum Group, Sydney, NSW
Home Economist (Casual/Freelance) Sunbeam Corporation, Sydney, NSW
Kitchen coordinator (Casual) Sydney Seafood School Cooking Classes, Fish Marketing Authority,Sydney, NSW
Home Economist (Casual) Breville Pty Ltd, Botany, NSW
COOK (FREELANCE)
June 2016 – July 2017
Dec 2014 – April 2016

2002- 2003
2000- 2001
1999- 2004
1995-Current
2000
1998-99

2003
Chef (Epworth Freemasons Private Hospital) East Melbourne, Australia (Casual)
Chef (Weekend Cook) Lifeview Residential Care, Emerald, Victoria, Australia (Part-Time)
Cook (Freelance) Seahorse Italian Seafood Restaurant, Randwick, NSW
Cook (Freelance) Catering, Johanna Minogue Cuisine Paddington, NSW
Caterer (Freelance) Corporate Functions, Various Locations, NSW
Cake Decorator (Freelance) Various locations, NSW & VIC
Cook (Casual) Media, Sydney Olympics, RAS, Homebush, NSW
Cook (Freelance) Kids Cooking classes, Orchard Lane Cooking School, Lane Cove, NSW
G.P.C.E, healthy cooking demonstrations, Homebush. United Housewares and House stores Maccato
FOOD PRESENTER (FREELANCE)
1995- 2004

1999
1995- 1999

1998

1998
1998

1998
Australian Meat & Livestock Corporation Pty Ltd Royal Sydney Show (RAS) and Brisbane "Ekka"
Alaska USA Canned Salmon. Sydney
Cherrybrook Shopping Village, Retail shop promotions, including recipe development.
Simplot Australia Pty Ltd, "Simply Great Meals Recipe Club" , Westfield Belconnen, Canberra ACT
David Jones Annual Flower Show November. Celebrities Chefs - Christine Mansfield Paramount, Lydney Milan Food Expert,
Product Promotions, October Food Fair,, Unilever Foods Pty Ltd. Sydney Melbourne Fine Foods , Exhibition Centre
TVC FOOD STYLING (FREELANCE)
2001- 2004
1999
Clients: Knoble Rise, KFC, Kelloggs
"Fresh" Australian Woman's Weekly
"American Steakhouse", Baby Lemonade, Fox Studios
PUBLICATIONS (FREELANCE)
"Yesterday, Today & Tomorrow" Cook Book, Food Media Club Australia.
"Enjoy" , Sally James, recipes & simple ideas for healthier lifestyle, Juvenile Diabetes Foundation Australia, Monsanto Australia
"The New Seafood Cookbook", Recipe Development, Murdoch Books Australia.
"Quick, Short recipes and Entertaining", Recipe development & steps Murdoch Books Australia.
AUTHOR (FREELANCE)
2013
"50 Foods That Will Change Your Life" by Emma Sutherland and Michelle Thrift published by Penguin Australia